Welcome to the wish list of 2020 Pitch Wars mentors
Layne Fargo
&
Halley Sutton
!
(click here for a plain-text version of this wish list)
This year, we're only considering Adult manuscripts in the following genres:
Thriller/Suspense
Mystery
Dark contemporary
Here's what we're hoping to see in our inbox:
We want books that smash the patriarchy (or set it on fire, that works too)
Since this year is such an unrelenting disaster, we'd especially love to read something fun and escapist, whether that means an unusual setting or scorching sex scenes—or, even better, both!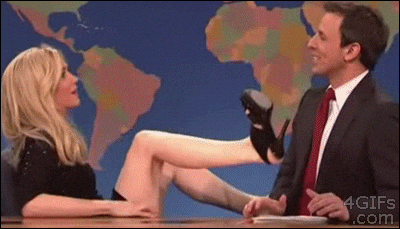 For thrillers, we prefer career-centric narratives rather than domestic. Trouble-in-the-suburbs/the-husband-did-it plots are probably not for us, unless you've got a fresh and wholly unexpected take.
For mysteries, we're drawn to character-driven stories where the relationships are just as developed as the mystery. We're not the best mentors for cozies or police procedurals.
Although we like darker books, please no gratuitous violence against women (if the women are committing the violence, though, that's a different story).
We always welcome diverse books in our inbox, #ownvoices LGBTQ rep in particular.
Above all else, we want memorable characters with strong narrative voices. If the voice is there, plot and pacing issues are easy to fix (well, nothing in Pitch Wars is easy… but you get the idea).
And finally, a little bit about us: Layne was a 2017 mentee, and in 2018 she was Halley's mentor. Now we're agent sisters, both represented by the fabulous Sharon Pelletier of Dystel, Goderich, and Bourret! Both of our debut novels are Pitch Wars books. Halley's feminist L.A. noir novel The Lady Upstairs will be out in November from Putnam, and Layne's debut Temper is available now from Simon & Schuster's Scout Press imprint (her second book, They Never Learn, comes out in October).
We're tough, detailed-oriented editors, but we're also enthusiastic cheerleaders, and we see the mentor / mentee relationship as a collaborative partnership between equals. Our 2019 mentee Heather Levy also signed with an agent shortly after Pitch Wars, and her PW novel Walking Through Needles will be published by Polis Books next summer. We can't wait to find another new writer to usher into the (gender-nonspecific) sisterhood this year!